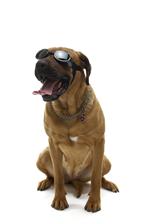 Several years ago our practice became interested in expanding our options for pain control. Dr. Weiss investigated laser therapy as a modality to help patients recover from surgery. Our Class IV Laser has helped our patients recover from a variety of injuries, wounds and infections. The laser stimulates the cells in the body to produce more ATP which brings about healing. In this way laser helps tissues to repair themselves after dental extractions, and relieves pain in patients with chronic conditions such as arthritis and ligament injuries. Laser therapy is completely non painful, fast, and can be done on an outpatient basis.
Laser uses light therapy at a wavelength that can penetrate tissue, without harm, stimulating blood and lymphatic flow. This allows decreased inflammation and speeds healing, and immediately decreases pain. Often we encounter swollen tissue from trauma. We see return to normal within a treatment or two, and wounds that have skin missing begin to dry up within minutes.
Many of our patients come regularly and can avoid medications that were causing them other problems. Some examples of our success with laser include the wonderful patients below: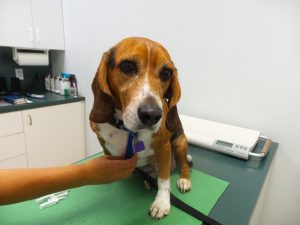 "Buddy" is a dog with chronic back pain.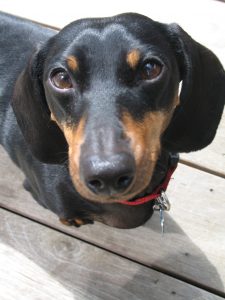 "Cooper" is a 14 year old daschund with hip dysplasia and disc problems. He was unable to walk until we treated him with acupuncture a couple of years ago. Today he runs and plays. Monthly, he returns to our office for a painless, 15 minute laser therapy session and it keeps him moving and comfortable.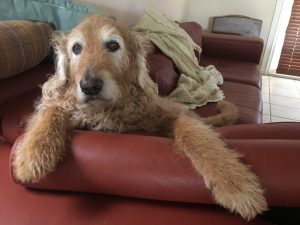 "Dunkin" is a dog with Intervertebral Disc Disease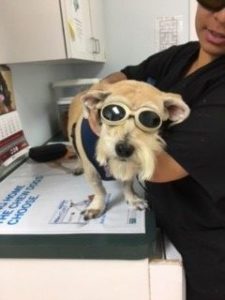 "Bagel" is a dog with Otitis.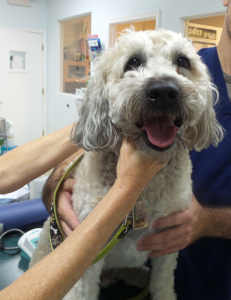 "Tucker" is a dog with hot spots
Please feel free to call if you have more questions, or would like a consultation for your pet to see if this is an approach that interests your family, for providing comfort and quality of life for your pet.