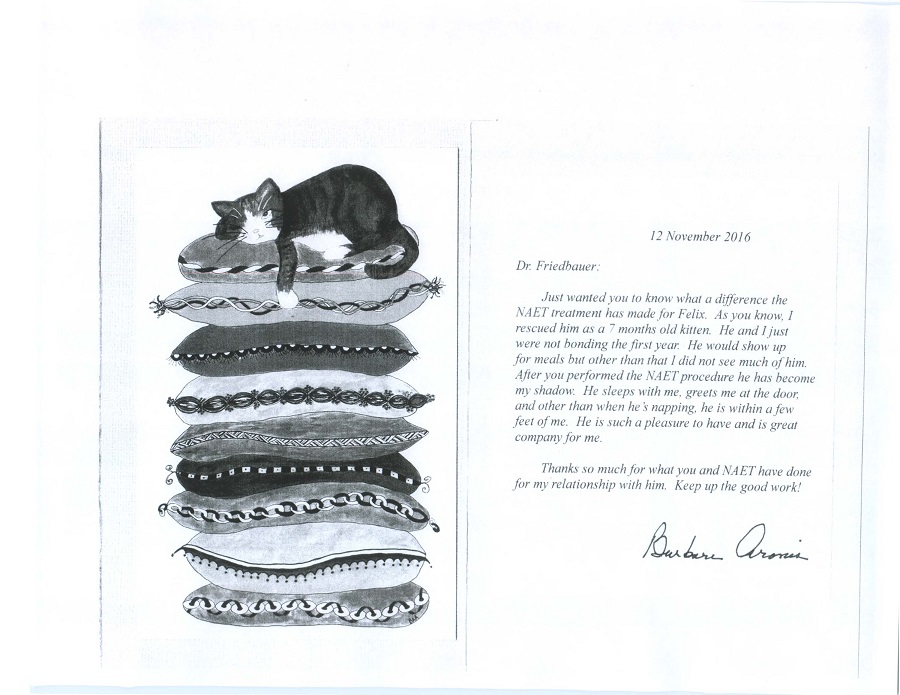 Royal Palm Veterinary is a rare find. Dr Friedbauer and Dr Weiss are knowledgeable, caring, loving and subscribe to a Medical and Holistic approach based on what is needed.
Aside from having 1000% confidence in their judgement re the care of my sweet Daisy (a dog), the entire staff is so wonderful. The experience begins when the phone is answered by Crystal and Skie and flows to Dr Friedbauer and Dr Harkavy as well as the entire staff.
I rescued my Daisy when she was 12 years old in 2015. The shelter Doctor told me she had contact Dermatitis. I wish that was what she had. Instead, after bloodwork and urine analysis we discovered she had a fungal and urinary tract infection. In addition, she had sensitivities to food, environmental and grooming products. One by one through NAET, we began to identify her allergies and began to clear them. If you are unfamiliar with NAET, please ask Dr Friedbauer to explain it to you and educate yourself at NAET.com.
It is a gentle way of 'clearing' the allergy instead of masking it with another chemical or drug.
As a result of the special care Daisy has received, we have been able to treat her with NAET, Chinese Herbs and occasional medication when necessary.
The Doctor at the clinic where we had her ultrasound done, began to counsel me on euthanasia and believed it was my only option. That was one year ago.
Dr Friedbauer treats Daisy with NAET and Chinese medicine and she is thriving, happy and beloved.
I encourage you to have faith, be patient and commit yourself to an alternative, inclusive way of treatment. In the long run, it will be more comprehensive and will allow you and your pet to live a happier, healthy life.
Dr Friedbauer and Dr Harkavy are extremely knowledgeable, understanding, compassionate and loving.
With their support and guidance, Daisy can live a full and beautiful life and we are able to have her for as long as she can live.
Myra Zutia